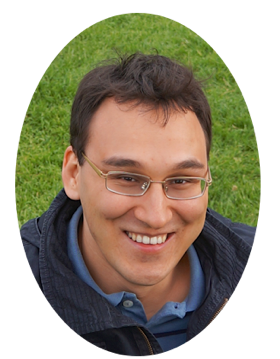 Hi, it's Ildar here, waving you from Edmonton, Alberta, Canada. 👋
I am the bee-founder of HoneyMoney.
I'm originally from Russia, that's why the initial version of HoneyMoney was launched in Russian back in 2011. Since then thousands of people have been using it around the world.
I started working when I was still in school (at 15). Through some luck and perseverance I was able to land a job of the webmaster of my home town's official website. Yeah, I was so cool :)
I didn't earn much, but it was a lot for a teenager.
That was the first time when I felt the freedom you have when you have some money.
I went to Moscow in 2005 to study at university, and started working a couple years later.
That was the time when I understood the importance of paying attention to my finances.
I started earning more and more money each month, but somehow it went somewhere all the time! And fast!

Paying regular attention to my money slowed down the speed of it leaving my pocket.
All without any sacrifices.
In contrast, I was able to save a lot of money by not spending it on things I don't care about much, but still spending it on things I do value.
I can't say I'm a frugal person by nature. I am not. I just understand that money and time are limited resources, and I can't get it all. So I need to set priorities to get what I want at the expense of the things I don't value enough.
I would call myself an optimizer. I like to optimize everything.
HoneyMoney is one of optimization tools that helps me:
get my financial life under control just paying attention to it regularly,
understand what's going on and align my earning and spending with my priorities,
save 70% of my income to fund my goal of Financial Independence,
have fun doing it, make personal finance cool, simple and enjoyable.
I designed HoneyMoney the way I would enjoy using it myself. And I do enjoy not only working on it (I LOVE IT), I am also happy to use it. In fact, I am the very first user of HoneyMoney and have been using it for 7 years already. It rocks :)
HoneyMoney is for personal finance geeks, savers, FIRE-achievers, people who want to control their finances. And all the people who want to become ones.